Clear Eyes® Eye Care Blog
KJ Miller Trusts Her Instincts to Create Her Own Shining Moments as an Entrepreneur

IMAGES PHOTOGRAPHED BY KATHY LO FOR REFINERY29
Mented Cosmetics cofounder KJ Miller is someone who truly shines no matter what decisions she faces. In Refinery 29's new feature article, KJ talks about how her instincts have helped her create a unique, successful career path.
KJ knows firsthand that there's no one-size-fits-all career path for becoming a successful entrepreneur. She's created her own career journey by trusting her instincts and not being afraid to pivot to achieve her goals.
Along with Amanda E. Johnson, KJ is the cofounder of Mented Cosmetics, a makeup line for women of color. After the two graduated from Harvard Business School, they experimented in their own kitchens to learn how to make lipstick in their quest to make a lipstick brand specifically suited for women of color.
KJ has never been afraid of hard work, experimenting or making decisions others don't quite understand. She started her career in a prime role helping a struggling major retail brand recover. When she realized buyers held the most influence in the company, she switched to a position as an assistant buyer, a step down that left peers scratching their heads. Two years later when she became lead buyer for a small e-commerce company, people were questioning her again. To her, however, her moves made perfect sense.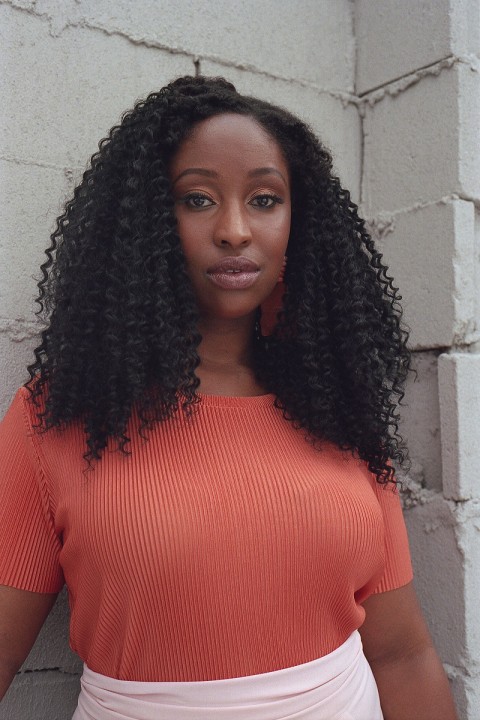 "I very much value experience over title, over brand name, over a lot of things...I feel like if I'm not always learning, I'm wasting my time," KJ says.
Knowing she wanted to be an entrepreneur, she kept challenging herself, coming up with different business ideas, and attending Harvard Business School where she met Amanda. "By the time we graduated, we were not only close friends, but we worked together on a couple of school projects, we felt we worked well together, and we both wanted to start a company in the retail/consumer space," KJ explains.
One day, Amanda mentioned she'd been looking for the perfect nude lipstick for three years, and they suddenly found their calling, KJ recalls. "There were so few brands that catered to our beauty needs, and in the world of beauty, we both felt like afterthoughts." They knew other women felt the same way and decided to do something about it.
Today, as they continue to expand their business, KJ says, "It's easy to feel so anxious about any decision you're making, but what I've realized is my instincts are strong, and I'm good at course correcting." She won't let anything hold her back from creating more shining moments, for herself or her customers.  
At Clear Eyes, we want to celebrate those shining moments that come from carving your own career path. You can read more about KJ Miller's journey in "Mented Cosmetics Cofounder KJ Miller On Career Pivots, Trusting Your Instincts & Personalizing Products."