Clear Eyes® Eye Care Blog
Grace Mahary's Visit to Eritrea Inspires Her to Create Shining Moments for Others...Literally

IMAGES PHOTOGRAPHED FOR REFINERY29
Model Grace Mahary is someone who truly shines on the runway and off, bringing solar power to Eritrea and other African countries. In Refinery 29's new feature article, Grace talks about what she's learned from sports and modeling that help her give back in powerful ways to her community.
As a highly touted athlete in her teens, Grace thought basketball would be her path to success. Then a modeling agent discovered her and she set off discovering not only her own path, but also her history. Her life changed quickly.
In 2012, Grace walked in her first international runway show. Within two years, she became a well-known face and name in the industry. By 2016, she was changing lives in Eritrea — her parents' birthplace in Africa—powering an entire village using renewable energy sources. Her experience as a young athlete helped drive her rapid rise and success.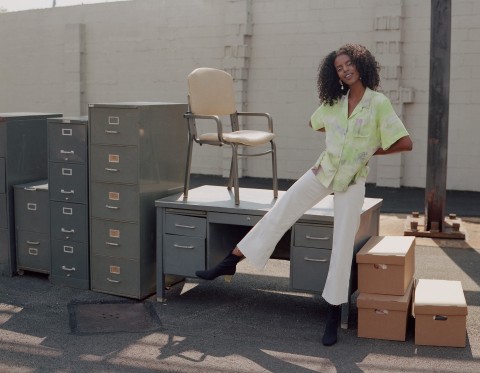 "Basketball taught me what it's really like to train—to put in work," Grace says. "But it also taught me to look at the bigger picture. How to play with a team. How to work hard for yourself while looking out for other people."
Grace makes it her life's work to look out for people, both as a model and as the founder of Project Tsehigh (pronounced say-hi), a nonprofit bringing renewable energy to African countries. She explains, "It's a lot to manage, but I'm totally focused on the task ahead of me: to get and give people light — literally."
Grace's modeling career gives her a platform to speak, to network, to seek investors and to shine a light on her cause, while the success of her nonprofit gives her a renewed sense of pride as an Eritrean woman every time she walks a runway. She says you can often see this pride in her photos.
At Clear Eyes, we want to celebrate those shining moments of pride, when we use our own platforms and abilities to bring light to others. You can read more about Grace Mahary's journey in "Model Grace Mahary Is Powering Homes Across Eritrea With Solar Energy In Between Runway Shows."