Clear Eyes® Eye Care Blog
Ravyn Lenae's Shining Moments Onstage and the Unique Story Behind Her Eyes

IMAGES PHOTOGRAPHED BY FIONAYEDUARDO FOR REFINERY29
R&B singer Ravyn Lenae is someone who truly shines onstage and off. In Refinery 29's new "Power Faces" article, Ravyn talks about what and who make her look and feel her best and helped her develop her playfully glam onstage persona.
Ravyn experienced her first memorable shining moment when she was 15 and studying at the Chicago High School for the Arts. Her teacher encouraged her to compose and start singing, which she discovered she loved because it was something personal that she could claim as her own.
In those same teenage years, Ravyn used makeup to cover up blemishes and didn't have a distinct style. She says,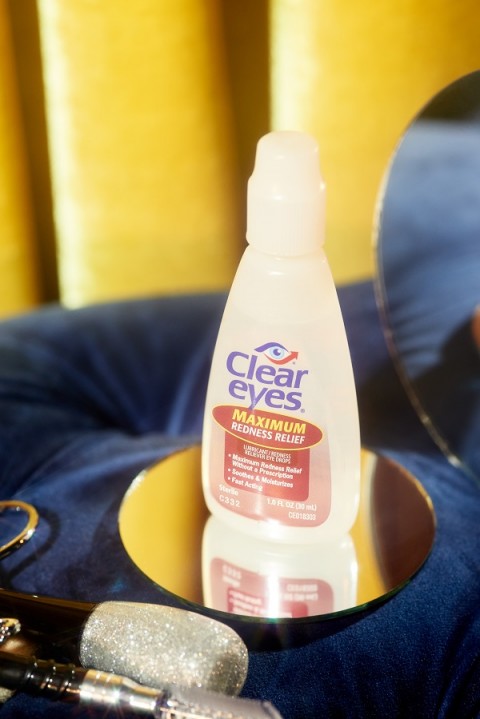 "As I get older, I develop a better sense of who I am and what I want to project."
And recently, she's been using makeup to project her creative self and to refine and polish her look for the stage. She talks about how wearing makeup is a very special ritual for her. She uses looks from different eras to get inspired and says her "eye makeup is a crucial part of going from Ravyn to Ravyn Lenae, because it helps me mentally transition from the everyday me to this character I am on stage."
Ravyn's eyes and the looks she accomplishes with that makeup allow her to create shining moments onstage. Her mindset also makes those shining moments possible. She recounts that she was all "nerves and fear" before performing initially, but a friend helped her channel those nerves into excitement in a very powerful way. Now, as a wiser, stronger woman, when she gets off stage, she's already thinking about how she can do it again.
At ClearEyes, we believe everyone has a unique story behind their eyes. You can read more about the stories behind Ravyn Lenae's eyes and her shining moments in Ravyn Lenae On Makeup As Ritual & The Importance Of Standing Out On Stage.